As promised, I listened to the sountrack to JCS today and I'm still not blown away. Unfortunately, "What's the Buzz?" is now stuck in my head. I am less than pleased about this.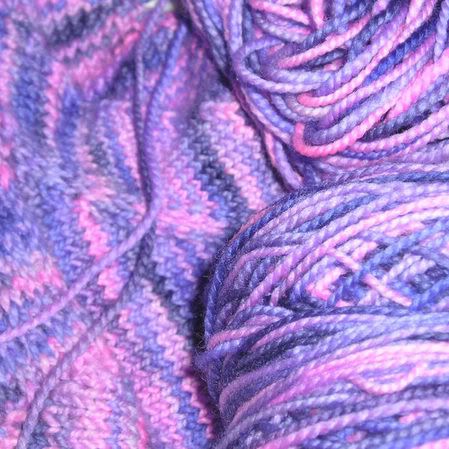 My flight for Atlanta leaves in almost exactly 60 hours. W'HOO! That means about 62 hours until fun, embarassing happy dances in the airport. The bad news is, Atlanta has decided to cancel their food festival on Saturday, so now we need to schedule something else. We can still hit the parade and look for the ononon, but we'll see how things end up.
I embarked on the second stage of MP tonight, just to keep a certain level of confusion in my life. It'll have to go to ATL, of course, but I can't decide on my backup project. Inny may be too cumbersome; I don't think the Lava Flow is a good idea...hmmm. Maybe Inny is the answer after all. I have a couple of days to figure it out - maybe I'll cast on Pasha for JB, since apparently her mama's preggers again.