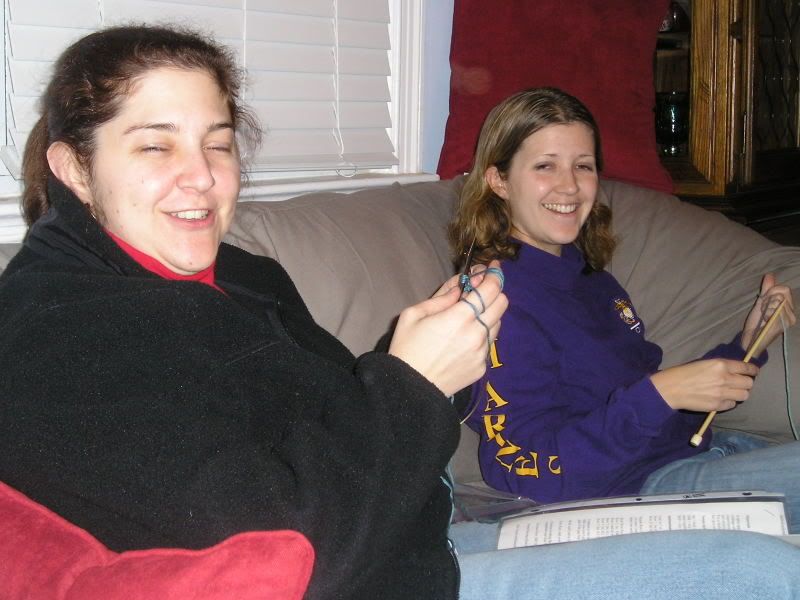 Melyssa, Pam & I got together Friday night for a rousing kickoff for the 2006 Knitting Olympics. There was chinese food, spinach-artichoke dip, wine, chocolate and a whole lotta yarn. We cast on our respective projects while waiting for our chinese food to arrive. I - of course - had to frog and recast on (twice!) using the long-tail cast on method. Blech! I can NEVER manage to measure that out correctly. No, Melyssa hasn'thad too much wine already, I promise.
Angus and I were kicked off the scarf couch, but I think that ended up being a blessing in disguise as we witnessed the ball-winding debacle. I made a handful of mistakes over the course of the rest of the weekend which required frogging and unknitting, hence Rose's renaming to Thorn. I'm also knitting it in a bright grass green so Rose seems a little less fitting. I spent virtually all
weeke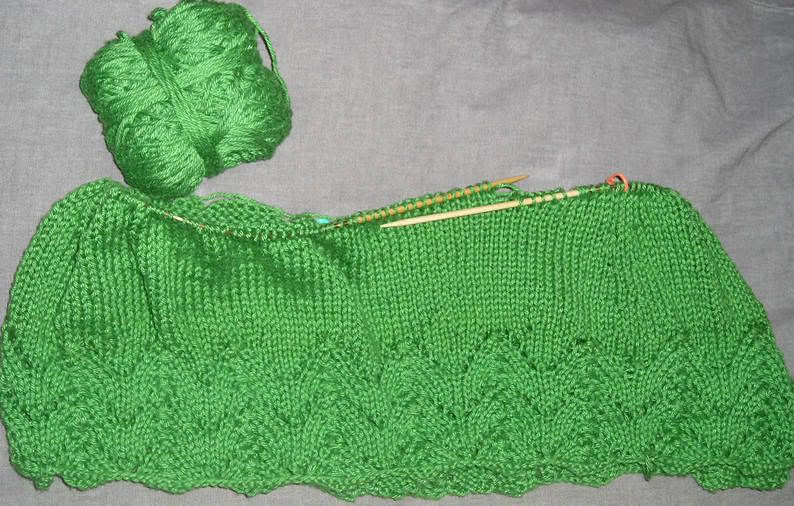 nd working on Thorn and watching a great deal of the Olympics and some NASCAR on Sunday. I've got right around 6" done so far. Unfortunately I can't get a good picture of the detailing at the hem. I think it's a good thing I've got dinner plans tomorrow night; I think my wrists could use a breather.
*sigh* Chimmie finished 5th in the Budweiser Shootout but had his original Daytona qualifying run DQ'd and Chad bounced from Daytona this weekend. Temp crew chief, new spotter, no love at restrictor plate tracks anyway - this is not going to be a pretty weekend.