Damn you TV Land!!! That's really all I have to say on the matter.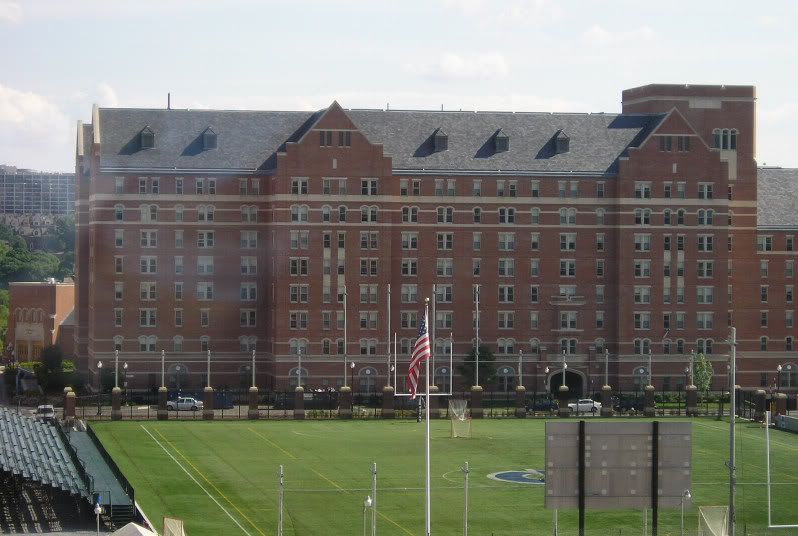 Busy weekend in the life and times of moi. This was our big, biannual work conference weekend so I had a 9-5 day yesterday, then had to work this morning til lunchtime.
This year's shindig was held up at Georgetown's Conference Center. The terrace overlooked Kennedy Hall and the sports field (where the Hoyas beat Navy this afternoon), but most of my quality time was spent in the Business Center being at the beck and call of the membership.
Joy. Rapture.

The best thing about the weekend was Chef Ken, who brought me cheesecake with mango and raspberry sauce for breakfast this morning. His wife is having a baby in 4 months; I'm considering making a baby hat as a thank you. Any man who brings me cheesecake before noon is my bestest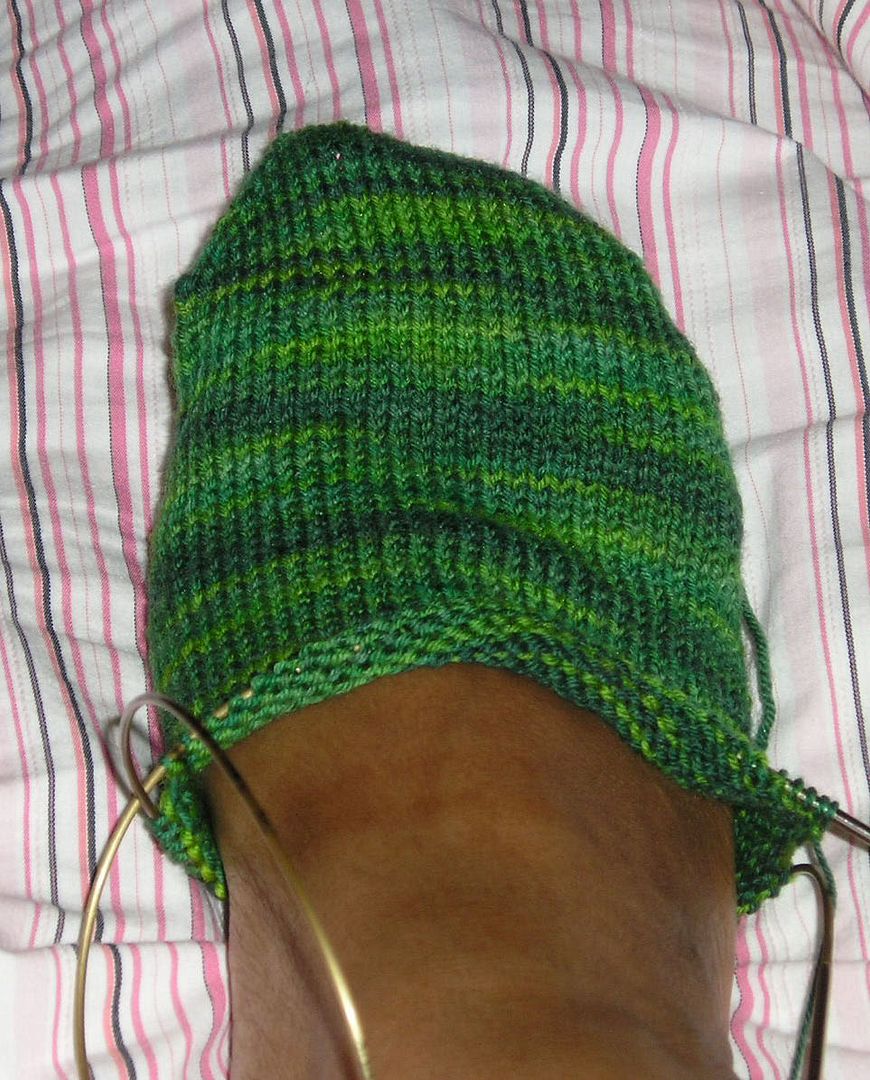 friend, married or not.
As expected, I didn't actually FINISH the plenary socks. I did start them. Several times as a matter of fact. My stitch count was a wee bit off. Started with 72, knit some, tried it on, frogged, went back to 66 (maybe 68), knit some, tried it on, frogged. Eventually got back to 60 stitches which is about where I wanted it, I guess and now it fits how I want. I do still love the yarn though. Mmmm, Spirit Trail.
Not to be ignored, I messed up Hippo2 several times while watching the series finale of West Wing tonight. It's coming along but it's not particularly photoworthy. I need to get back to my KAL knitting - I should finish a project one of these days. Just for novelty's sake, if nothing else.


Edited 5/15: I was up until stupid 2:30 in the stupid morning watching The Brady Bunch. It wasn't my fault. They started the three-parter where they go to Hawaii and Bobby finds the idol that brings them all of the bad luck...