Happy birthday, pop! Okay, now that that's out of the way...

Went on my first
DC United
roadtrip since MLS Cup 04 today. Headed up the Turnpike to the Meadowlands for the 2nd of 4 DC/Scum meetings. The weather was a miserable 50ish degrees and rainy. The Barra, La Norte and the SEs took up 3 busloads in the rain and we weren't disappointed. We took the lead right before the half and never looked back - the 4-1 victory helped us warm up on the way home.

There was one other thing that made the trip, the pending cold and the loss of a full day of knitting worthwhile: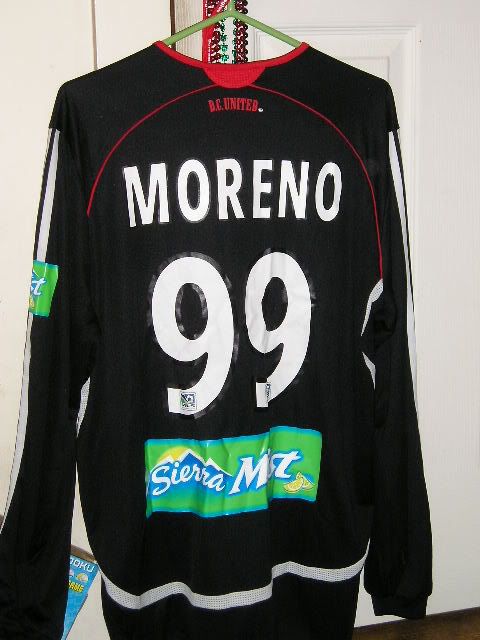 Yes, that would be Jaime Moreno's jersey. Yes, I did have to fight off several people for it. Yes, I probablly only got it b/c Brian let go (thank you Brian). After 10 years, this is my first ever, game-worn jersey.
Of course, now after standing in the rain and cold for countless hours, I can feel a cold creeping on. I never said I was bright.