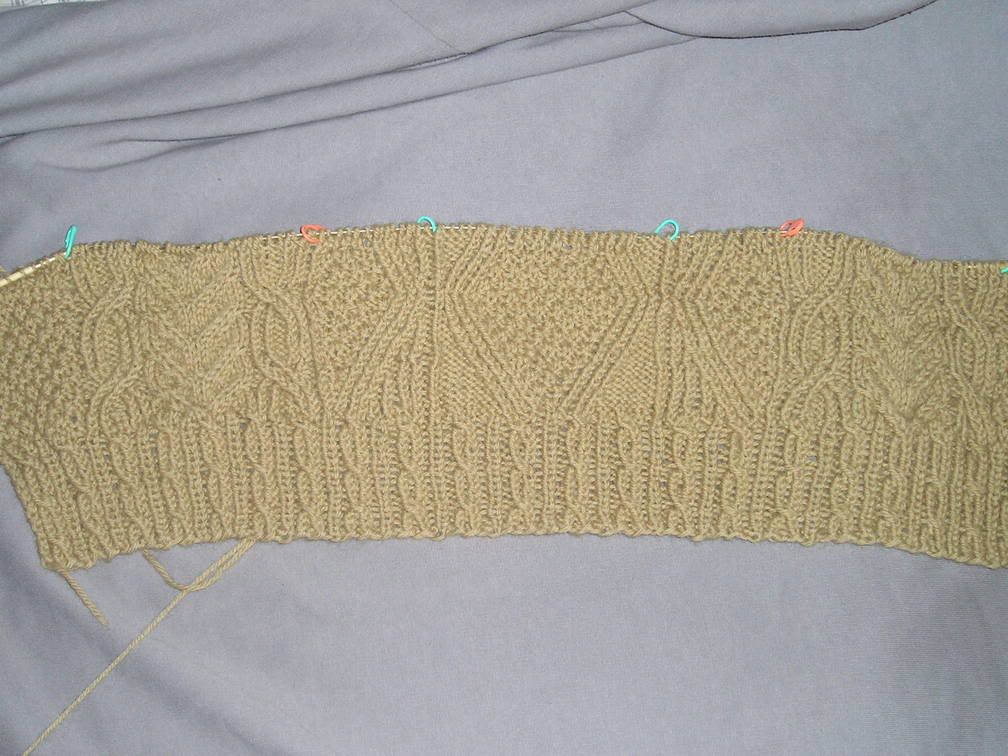 I essentially spent the entire weekend knitting. I alternated between ye olde Inishmore and Kermit, but probably spent more time on Inny. All those knits through the back loop and mini cables and chart reading. And do you know where I made the biggest mistake?
Moss stitch.
I spent an hour fixing a moss stitch mistake. I thought long and hard about just leaving it but I knew it was going to be another of those situations where it was going to drive me bonkers every time I looked at it, so I attacked my work with a dpn, a crochet hook and a Yeungling. It all worked out in the end.
As for Kermit, I clumsily turned the heel and have done a couple of inches along the foot,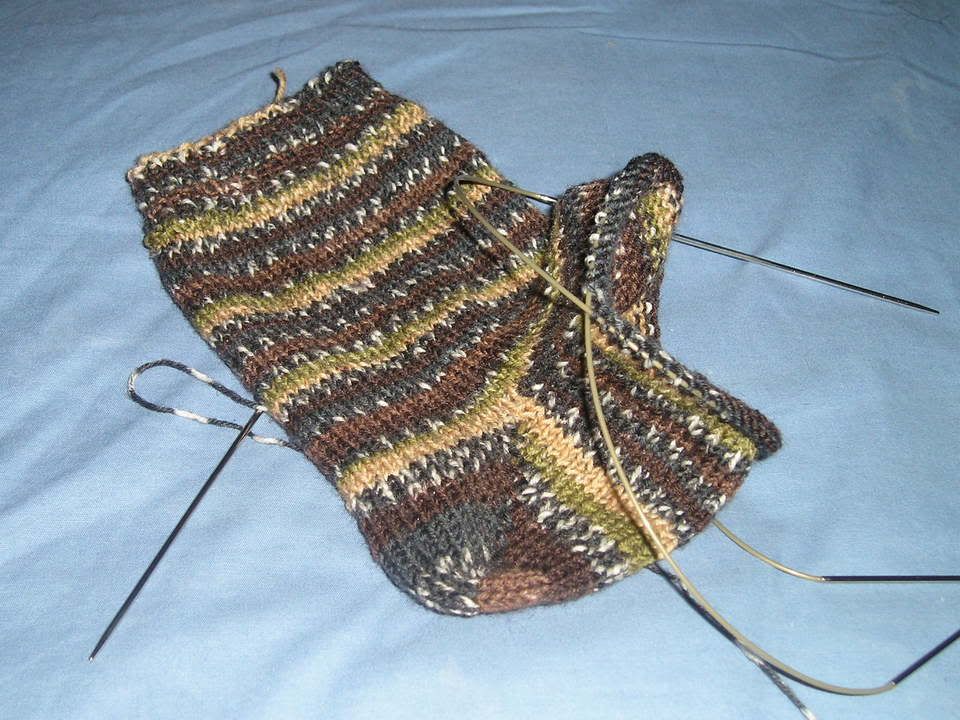 but it's slow going. I somehow lost a stitch somewhere in the heel-turning portion of our program, going from 70 to 69. I've chosen to ignore it. I'm getting good at it.
So, apparently everyone has a Knitting Olympics project in mind except for moi.
Ketchup Girl - multidirectional scarf
Steph - Zeeby bag or something with her hot pink yarn
Stick - hmmm, she may not have decided yet either
I'm going to need to come up with something soon so I can email the Harlot and figure out if I need to get any yarn/needles.