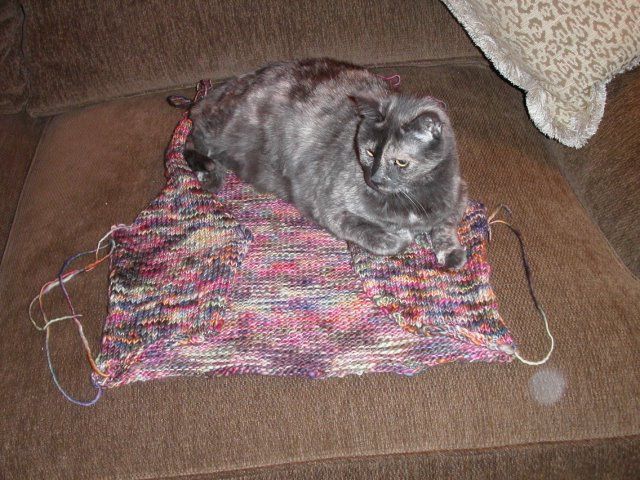 Unfortunately, Señor Calcetín developed complications overnight and is back in surgery this afternoon.
The good news is, Hogan is doing extremely well on her bolero jacket. Here she is posing with her work so that Stick could send an update.
My allergy to exercise is rearing its ugly head. I strolled over to a friend's house to watch Lost last night and today - Snotfest '06. Joy.