I've had Three Lions '98 stuck in my head for the better part of two weeks (thanks a lot, Paul!) but I can finally sing it:
"It's coming home! It's coming home!
It's coming! Football's coming home!"
The 2006 World Cup started today and I cast on my Knitting World Cup project between the first and second games. I knocked out a couple of rows while TrackPassing the qualifiers for Pocono. I'm using KnitPicks' Andean Silk and so far I really like it. My stranding still leaves a bit to be desired, but I guess that's the challenge in the Penobscot Bay (Penny) for me. I don't think I'm going to take it with me to RiRa in the morning for the England game - I think Sniffy will have to accompany me.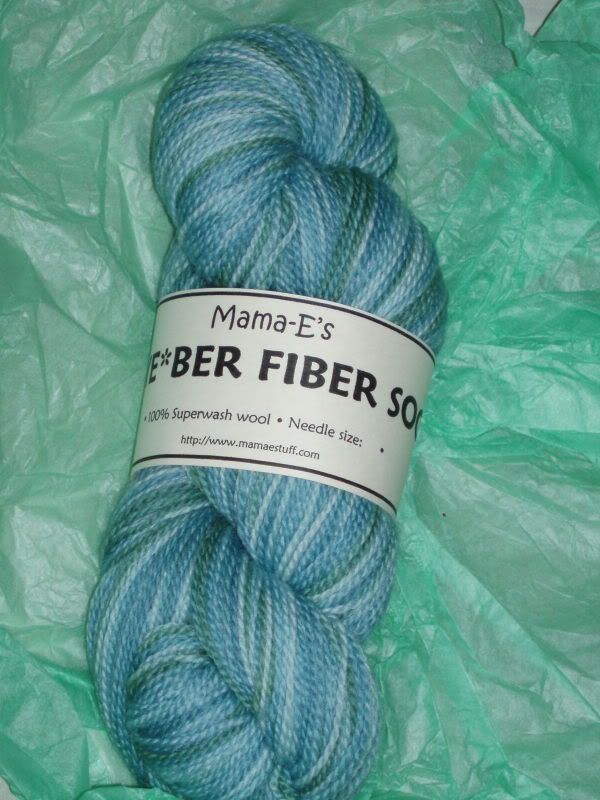 The other knit-worthy news I got at work today is that my
C*EYE*BER FIBER SOCK
yarn arrived today and it's gorgeous. I have to force myself to set it aside in my sock yarn pile to await the SoS. I was considering using it for the
Badcaul socks
, but I really haven't decided yet. If anyone has any pattern recommendations, let me know!
Ewww, it's definitely time to go to bed. The John Basedow infomercials have begun.